You can send the gift that you have purchased in the following way:
1. Sign up / Log in
First, you need to register and log in to make a payment. Once the gift has been paid for, we will immediately issue a mobile gift certificate (Gifticon) to your account immediately. This is why signing up registration is essential. If you have a Google account, you can log in through Google.
2. Payment
Payment is currently available for VISA, Mastercard, and AMEX cards issued in countries other than Korea. Both credit and debit cards are accepted. Occasionally, a payment error may occur. In this case, please contact us.
3. Send your gift
You can check the gift you purchased on My Page as follows. Then click Send Coupon to send the gift voucher by email, LINE, etc., or copy the URL directly and forward the URL link directly to the person receiving the gift.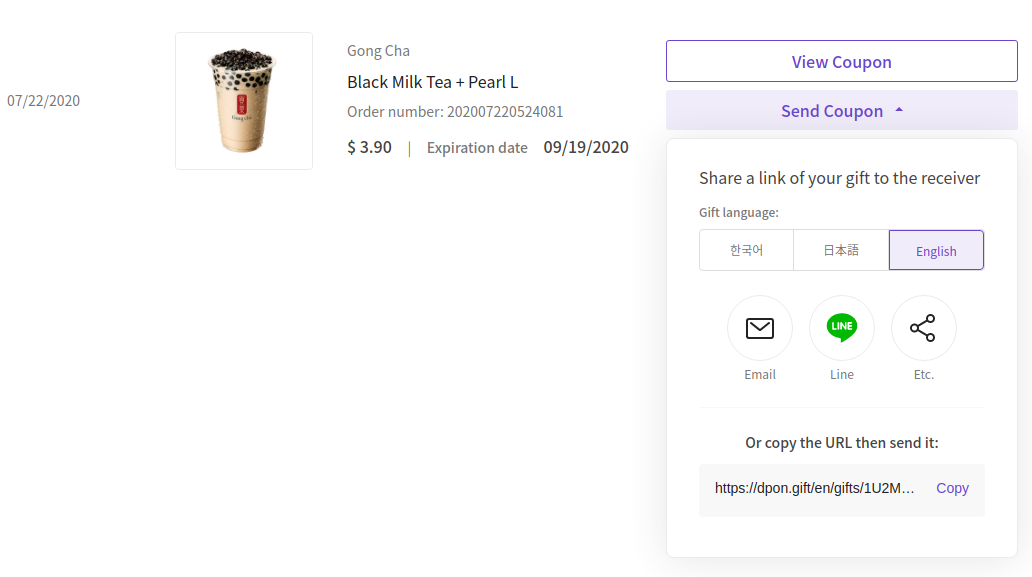 If you go to My Page on a mobile device, it looks like the following. If you press the Etc., you can gift it in various ways, such as Facebook Messenger, or other instant messaging apps.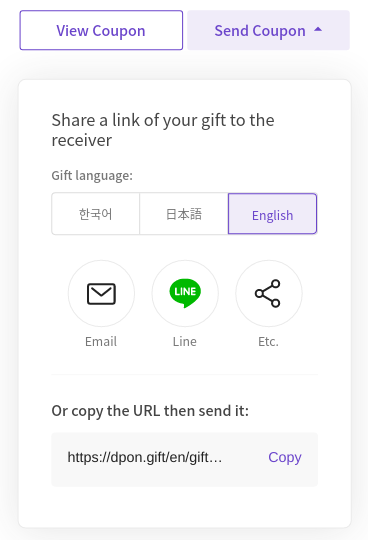 4. Check your gift
If you click on View coupon, you can see the page containing the product image, as well as the barcode, expiration date, and usage information.