1. If you don't know the recipient's email address, select the Send via KakaoTalk, Line, etc. option before making the payment.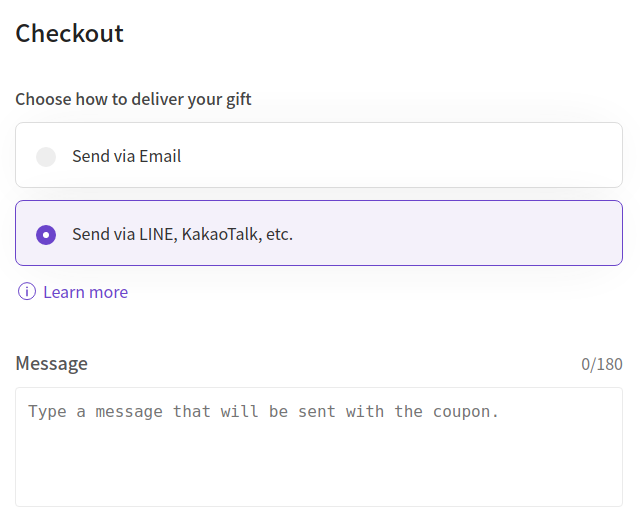 2. Then go to My Page and copy the URL from the Send Coupon option. Below is what it looks like when you are using a PC.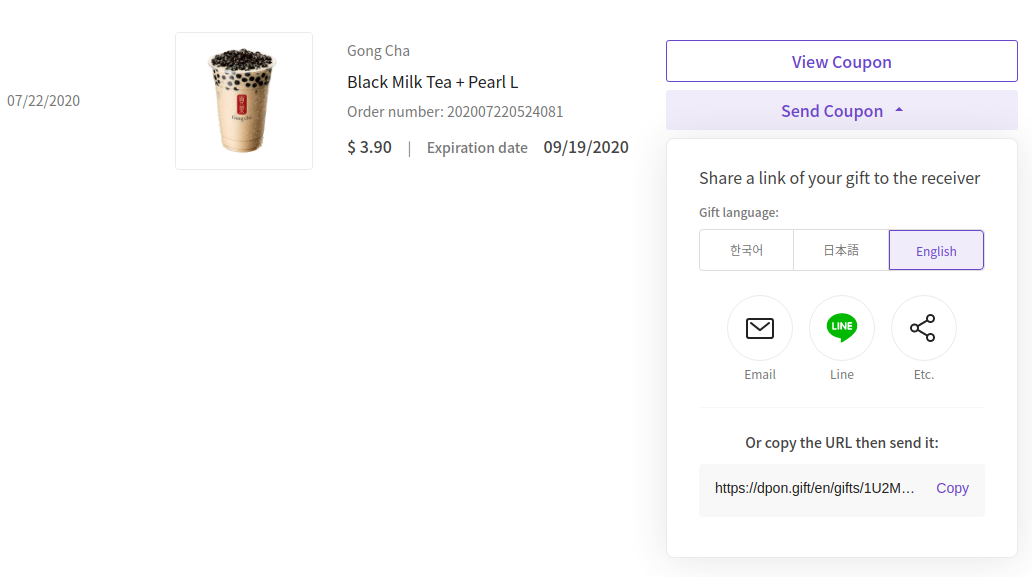 If you check it on a mobile device, there is also an "Etc" option. If you click it, you can deliver it in various ways.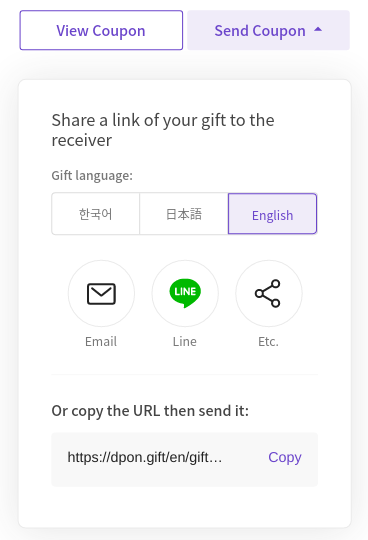 If you click on Etc. and send it via KakaoTalk, the gift coupon link will be delivered to KakaoTalk as follows. Or you can just copy the URL and paste it to the chat directly.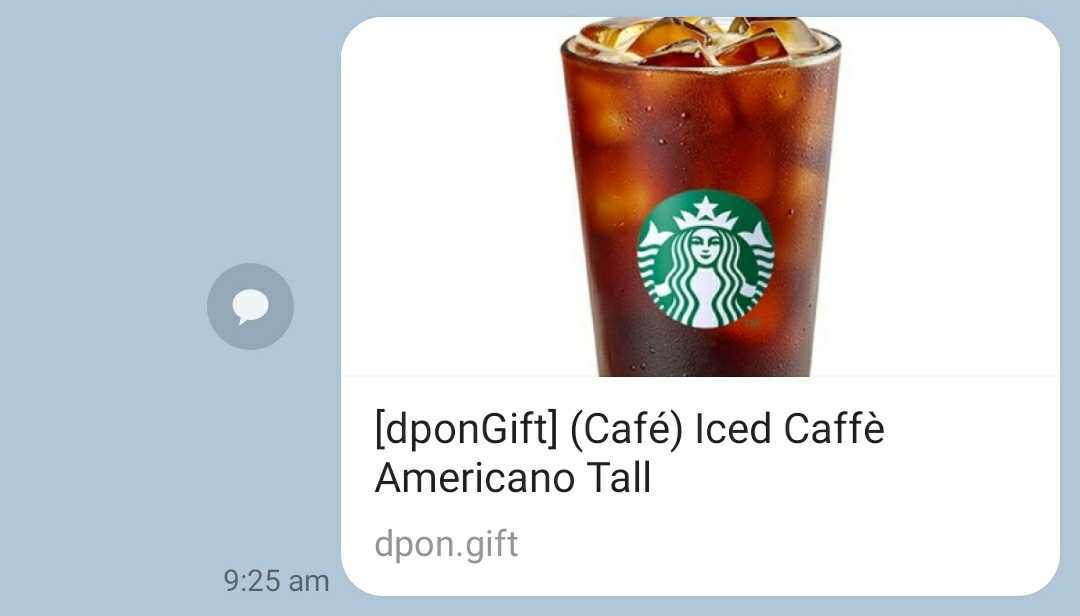 You can continue to share your gift coupon URL multiple times like this, but it can only be redeemed once at the store. Please do not share and send the link to multiple people.